Do you like free recipes?
We send out an email once in a while with a new Seymore favorite recipe. If you would like to be in on that, just add your email address below.
We don't ad spam you and we don't sell your email address.
Featuring Fabulous Food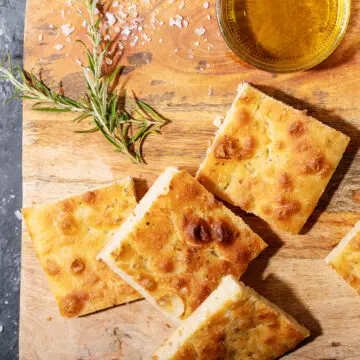 This Focaccia is a great dipping bread with extra virgin olive oil and salt. I'm a fan of Balsamic vinegar so that's what I mix with the olive oil. Add toppings to it like black or green olives, rosemary or sage, or sprinkle some parmesan cheese on at the last 5 minutes of bake time....