Face it, Chorizo from the store is, meh. Usually less than mediocre. So, this recipe is the results of a spiritual quest for a chorizo that was spiritually uplifting rather than palate oppressive. With very little effort you can make your breakfast shine. Other dishes too. Stick some in the freezer so it's ready when you need it.
Try the Roasted Garlic Paste in it instead of the fresh cloves.
Roasted Garlic Paste
Glorious slow roasted garlic made into an easy to use paste. Add it instantly to any recipe that calls for garlic instead of peeling and dicing or pressing. It just tastes better. Works in soups and other sauces to enrich and enliven the flavor.
You'll LOVE this recipe also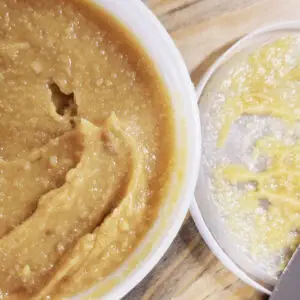 Chorizo is not just for breakfast anymore. Use it in other recipies instead of just ground beef, like in homemade chili.